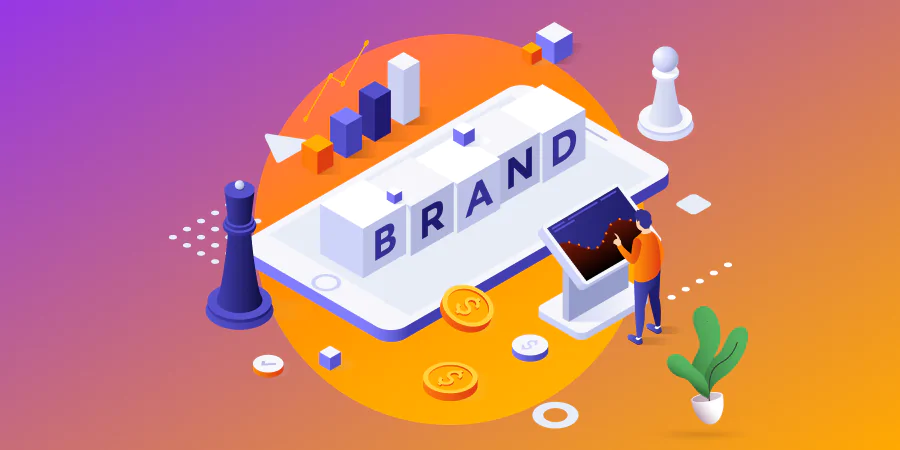 Branding Strategies are key components in helping local businesses attract customers. When selecting an ideal brand strategy for your company, take time to assess both its short and long-term goals.
Harper Wilde provides an outstanding example of this concept by using their brand to make an impactful statement in the world. They seamlessly transition between political messages, puns, and silly photos in their content to achieve maximum consistency in their output.
Brand Differentiation
Differentiation strategies that set brands apart can attract more customers and build loyalty among existing ones. Such measures could include product innovation or uniqueness, expanding channels to reach more people, using creative voiceover techniques or developing emotional branding customs as methods of differentiation.
Product differentiation involves changing how customers evaluate one product over another, be it slight or significant. For instance, detergent's claim that it removes tougher stains than competing brands can be considered product differentiation.
Service differentiation refers to going above and beyond what's expected by competitors in order to gain a competitive edge. Zappos' commitment to exceeding customers' expectations by offering free shipping and returns has made them highly successful and won them their loyalty.
Brand differentiation requires an in-depth knowledge of both the market and what will drive brand expansion. To do this successfully, companies can solicit customer feedback frequently and remain up-to-date on market trends while constantly adapting to change.
Targeting a New Audience
If your brand has found success among one target audience but you would like to extend its reach into additional customers, creating new marketing strategies can help your brand become more recognisable in the minds of new consumers while increasing revenue and helping your business to flourish.
Example of Product Line Extender Strategy You could introduce a product line extension that offers different varieties of the same product – varying size, shape, color or ingredients. Many successful companies such as Diet Coke and Coca-Cola Zero have successfully employed this strategy as part of their branding strategies.
With online advertising, you can also reach new audiences and target them with marketing materials tailored specifically for them. You can target by location or demographics or subcultures (such as entertainment fandoms). This enables you to craft highly tailored messaging that resonates with consumers while simultaneously building your brand reputation and strengthening customer loyalty.
The No-Brand Approach
Branding strategies aim to make an item easily identifiable, such as through distinct packaging or emblems that separate it from competitors.
No-brand shopping focuses on simplicity and can help reduce expenses. Generic brands, for instance, can provide similar quality at a reduced cost than more well-known names.
MUJI, a Japanese retail company, employs an authentic beauty of simplicity brand personality to attract cult-like consumers. However, building and maintaining such an image across a diverse market can be challenging; doing your research and identifying target audiences are crucial elements to developing effective brand strategies that lead to higher sales and revenue growth – essential components for business success.
Brand Extension
Companies with strong brand image can use branding extensions to expand into adjacent markets. This strategy helps maintain the integrity of its core products while simultaneously reaching new customers. Branding extensions also increase brand success by targeting different demographics of their clientele; Apple's extensive line of products appeal to many consumers while maintaining the unique associations that made their products so well-received.
Before introducing any brand extensions, it is vitally important to conduct extensive research, gathering customer demand information, conducting competitor analyses and understanding what your new product will compare with. Any new offerings should feel natural to the rest of your brand – ensure it fits within its overall strategy as well as your x-factor, positioning statement, brand pillars and voice/tone references for an idea whether or not this extension will succeed or fail.