The Importance of Personalization in Trade Show Marketing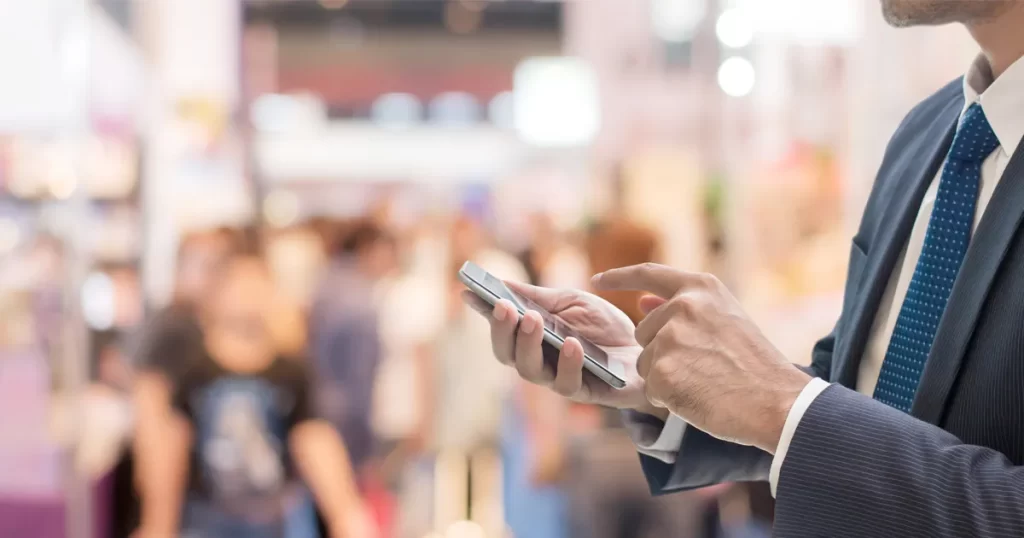 Personalized marketing can boost sales conversion and strengthen existing relationships. It can also increase brand loyalty and boost customer satisfaction.
Customers today expect personalization. From product recommendations on streaming services to tailored content on websites, they are used to seeing personalized experiences.
Event personalization uses data to identify, understand and reach target contacts, personas or accounts. This shift in data collection allows brands to create more relevant and engaging user experiences.
Trade shows are a cost-effective marketing tool
While trade shows can be expensive, they are an effective marketing tool with a high return on investment. The cost of booth rental, travel, and marketing materials can be offset by increased sales and press coverage. In addition, the face-to-face interaction with attendees can strengthen relationships and provide valuable insights.
Trade show follow up is important, but it should not end when the event does. For each interested attendee, you should make sure to collect their contact information and offer something that will encourage them to stay in touch. This might be a free mug, a download of your spec sheet, or an invitation to future events.
Effective personalization can increase your email engagement rates, resulting in better results for your overall trade show marketing campaign. Use a subject line that includes the recipient's name, a personalized email body, and relevant content to ensure that they feel valued and understood. Using mobile-friendly emails can increase your email open rates and click-through rates.
They offer a chance to interact directly with attendees
Trade shows offer a unique opportunity to interact directly with a targeted audience. These events are ideal for promoting products, building relationships, and gathering leads. They also provide a way to step outside the limitations of digital marketing and remote sales efforts.
Despite their value, many managers are still underestimating the true effectiveness of trade show participation. Traditional measures of effectiveness focus on the number of contacts, cost per contact, and amount of literature distributed. These factors are indicative of selling-related goals, but a successful trade show strategy should also include nonselling objectives, such as maintaining image or competitive intelligence-gathering.
One important tool for maximizing the effectiveness of trade show marketing is email marketing. By using effective list-building and personalization techniques, marketers can increase engagement and conversion rates. For instance, personalized emails can help recipients feel valued and understood, which may lead to a higher likelihood of attending your booth or purchasing your product after the event.
They are a great way to strengthen existing relationships
While generating new leads is important, it's just as crucial to nurture and build relationships with existing customers. This is especially true for businesses that rely on repeat and referral sales. The best way to do this is through email marketing. In addition to building effective email lists, personalizing emails, and using automation tools, a strong post-show follow up strategy is also critical for maximizing your trade show ROI.
The key to successful email marketing is to provide value and a clear call to action. Keep in mind that consumers are increasingly expecting personalized content. According to research, personalized emails have a six times higher purchase rate than generic emails.
Before the event, it's important to send your contacts pre-show emails that remind them to visit your booth. These emails should be short and sweet, but include a link to more information or a special offer. You can also include a brief recap of your conversation to reinforce your value and build trust.
They provide valuable market insights
The data collected at a trade show can help marketers understand what their customers want. They can then use this information to create targeted content and advertisements that will appeal to specific audiences. They can also evaluate their efforts by measuring customer satisfaction and sales.
This approach helps businesses achieve better upward migration, retention, and loyalty. It is a powerful tool for any business that wants to increase its revenue and growth.
Personalized emails can improve the likelihood of capturing attention, driving engagement, and boosting conversion rates. For example, a personalized subject line or email body can make the recipient feel valued and understood. However, it is important to ensure that your personalization strategy is based on accurate and secure data. In addition, you should always be transparent and respect your audience's privacy. This will ensure that your content is relevant to them and builds trust. It will also encourage your audience to interact with your brand again and again.