How to Build a Successful Sales Funnel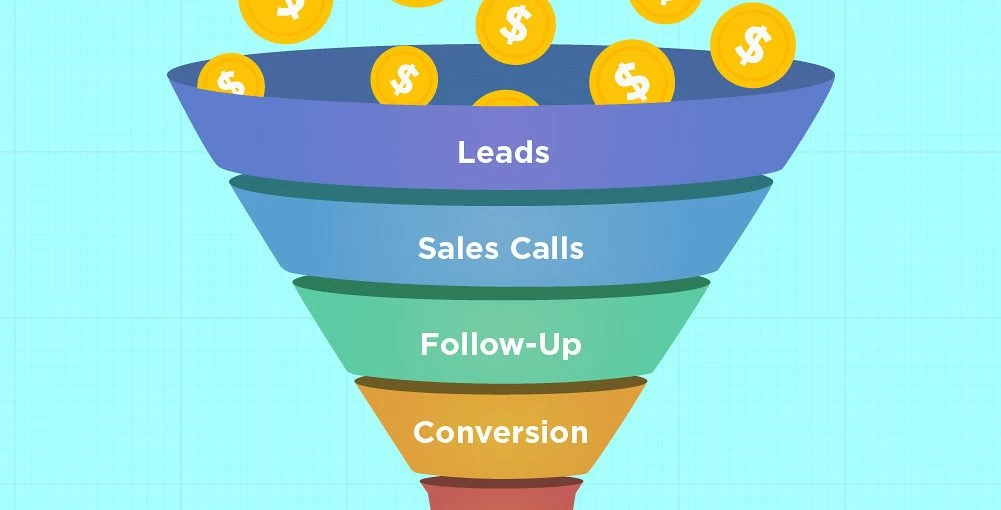 The initial step in creating a successful sales funnel is identifying your target audience. This can be challenging since there are so many types of people who could benefit from your product.
By accurately identifying your target customers, you can understand what information they require to progress from awareness to decision and beyond. This allows you to craft content that effectively moves them through each stage.
Stage 1: Awareness
Awareness is the initial stage in the buying journey, where potential customers learn about your products and services for the first time. This could occur through word-of-mouth recommendations, social media posts, or ads.
At this stage, your goal is to establish yourself as an industry authority and gain trust from your audience. To do so, craft content that addresses their problems.
It is a great opportunity to showcase your expertise through case studies, live demos, and other marketing tactics. By providing valuable resources to your audience, you will pique their interest in both your company and product.
Therefore, they will move onto the next stage of the sales funnel: interest. Here, customers evaluate options available to them, conduct competitive research, and decide which solution is best suited for them; some may even opt to purchase your product or service.
Stage 2: Interest
At this early stage of interest, potential customers are researching your business, products and competitors. This is when it's important to provide exceptional educational content that sparks their interest and helps them make an informed decision.
This stage is to cultivate a relationship with your prospects, so they feel secure buying from you in the future. Additionally, this is an opportunity to stand out from competitors by offering exclusive deals, satisfaction guarantees and other incentives.
At this stage, you can nurture your prospects through email campaigns, live demos and phone calls. Additionally, you may encourage them to subscribe to your newsletter or sign up for a free trial.
Stage 3: Decision
At this stage of the sales funnel, customers begin to assess your products and services. They may do research online, compare prices with other businesses, or consult with friends for opinions.
At this stage, your objective should be to persuade them that your product or service meets their needs. Offering them information such as free trials, customer testimonials, and discount codes can help foster trust and build up confidence.
Create an irresistible offer that they can't refuse. Offering free shipping or discounted prices will increase their desire to buy from you.
Once a customer makes the decision to buy, you should provide them with all the information and support they need in order to make an effective purchase. This includes helping them navigate the product or service, answering their questions, and resolving any existing problems. Doing this will guarantee repeat purchases and referrals from happy customers.
Stage 4: Purchase
The sales funnel is the process of cultivating relationships with customers and nurturing them until they become loyal supporters of your brand. It consists of four stages: awareness, interest, decision and purchase.
The initial stage is awareness, when potential customers learn about your product or service through online ads, organic social media presences, paid advertisements, blog posts and word of mouth referrals. This is when they become informed about who you are as a business and what sets you apart from competitors.
If you can keep them engaged through the awareness stage, they'll eventually enter the interest phase. Here, they search for solutions to their problems or needs and evaluate prices and features that meet their expectations.
Here they begin to decide if your solution is suitable for them, so ensure to provide helpful content that aids them with this decision. Additionally, customer reviews and endorsements from satisfied customers can influence them to purchase your goods or services.